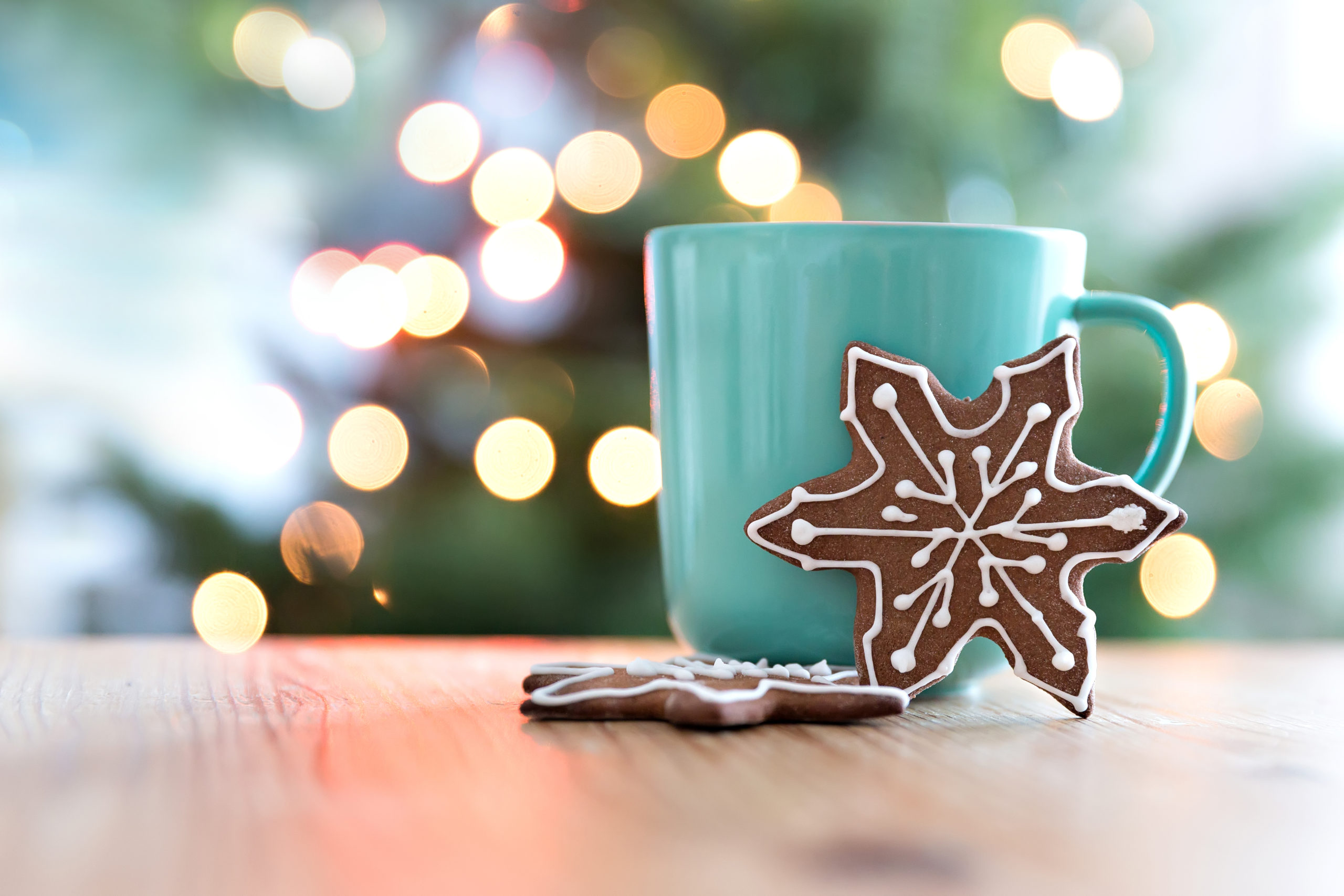 This past December we had a wonderful virutal Happy Hour with the Women in SharePoint group. We decided to adapt to the pandemic and shift to virtual events for our gatherings. 
For our winter holiday themed Happy Hour, we decided to do a cookie exchange, but virtual. We asked everyone to share their favorite holiday treat recipe.
Now we want to share these recipes with you so that you can add them to your favorites the next time you need a treat. Each of these recipes is a favorite of a SharePoint community member, some are easy, some are complicated, some are seasonal, and some can be enjoyed any day of the year (just like the variety in our community). So find a new treat, enjoy, and if you have a favorite recipe you want to share… consider adding it to our site as a post (because you can be a blogger too!). 
Sue Hanley's Chocoate Raisin Crisps
Prep time: 30 minutes
Cook time: 2 minutes
Chill time: 30 minutes
Yield: 24 candies
24 1 ¾ " pleated paper candy cups
1 bag (12 oz) or 2 cups milk chocolate morsels
1 cup Rice Krispies
¾ cup raisins (or craisins)
1. Line 24 miniature muffin pan cups with paper candy cups (or line a baking sheet with waxed paper).
2. In 1 ½ qt. microwave safe bowl, microwave chocolate on medium (50 percent) power for 2 minutes; stir. Let stand 1 minute to finish melting. Stir again. If not completely smooth, microwave 20 to 30 seconds longer.
3. Using a rubber spatula, gently stir rice cereal and raisins into chocolate, until evenly coated. Working quickly, spoon about 1 tablespoon of the mixture into each paper cup, or drop in mounds on to waxed paper lined baking sheet.
4. Refrigerate until chocolate is set, at least 30 minutes.
5. Store candies in a container with a tight-fitting lid. Candies will keep in the refrigerator for up to 2 weeks.
Emily Mancini<br /> 's Scottish Shortbread
Ingredients
1 pound softened unsalted butter
4 cups flour
1 cup white sugar
1 teaspoon baking powder
1 teaspoon almond extract
1 teaspoon vanilla extract
Large pinch of salt
Directions
1. Preheat oven to 350 degrees.
2. Mix all ingredients and dough until consistent.
3. Form a ball and place into rectangular pan spreading out the dough consistently until it is about ½ inch deep and even throughout.
4. Wet a fork and make lines along the full length and width of the dough to make the top textured.
5. Sprinkle with colored sugar for decorations.
6. Set a timer for 30 minutes and begin checking shortbread for golden brown color. Baking may take up to 1 hour.
7. Remove shortbread from oven and cut with a wet knife into finger size bars while hot.
8. Leave in pan to cool.
Rachel Cooper's Garbage (Everything) Cookies
Ingredients

2 1/4 cups of flour

1 tsp. Baking Soda

1 tsp. salt

1 Cup of butter, softened

3/4 cup white sugar

3/4 cup brown sugar, packed

1 tsp. vanilla

2 eggs

2/3 cup sweetened coconut

2/3 cup chocolate chips

2/3 cup chopped nuts, walnut, almonds (whatever you have)

2/3 cup rasins

2/3 cup of anything else that sounds good (heath, butterscotch, peanut chips)

 Directions

1. Preheat the oven to 375 F.

 2. 

Mix the flour, baking soda, and salt in a small bowl with a whisk.

 3. 

Cream the butter and sugars in a mixer.  Add the vanilla and eggs and mix well.  Slowly mix in the dry ingredients.  Mix the coconut in with the mixer, it's the best way to make sure it gets all mixed in.  Fold in the rest of the ingredients (with a very strong spoon, it's a thick batter).

 4. 

Drop rounded tablespoons of dough onto greased cookie sheets or parchment paper. Bake for 9-11 minutes until browned. Let them rest on the cookie sheets for a few min until and then transfer to a wire rack to finish cooling.
Cathy Dew's Fruitcake Cookies
Ingredients
1 cup butter
1 1/2 cup sugar
3 eggs, separated
3 cups flour, divided
1/2 pound candied cherries, finely chopped (mix or red and green preferred)
1/2 pound candied pineapple, finely chopped
1/2 pound white raisins
1 quart shelled pecans, finely chopped
1 teaspoon ground cinnamon
1 teaspoon ground nutmeg
1/2 teaspoon salt
1 teaspoon vanilla
1 teaspoon baking soda, dissolved in a little water
Directions
1. Cream butter; add sugar, then beaten egg yolks.
2. Sprinkle some of the flour over the fruit and pecans.
3. Add spices and salt to remaining flour.
4. Combine butter, fruit and flour mixtures.
5. Add vanilla and soda.
6. Beat egg whites until stiff and fold in.
7. Drop scant teaspoonfuls on greased cookie sheet and bake at 350 F for 10-15 minutes
Batter may be prepared several weeks ahead. Freezes well before and after baking. Yields 125 -150 cookies.
Sharon Weaver's No Bake Cookies
Ingredients
1 ¾ cups white sugar
½ cup milk
½ cup butter
4 tablespoons unsweetened cocoa powder
½ cup crunchy peanut butter
3 cups quick-cooking oats
1 teaspoon vanilla extract
Directions
1. In a medium saucepan, combine sugar, milk, butter and cocoa. Bring to a boil, and cook for 1 ½ minutes. Remove from heat and stir in peanut butter, oats, and vanilla. Drop by teaspoonfuls onto wax paper. Let cool until hardened.
Theresa Lubelski - Holiday Cookies
1. Buy a package of pre-made refrigerated sugar cookie dough.
2. Put on some Christmas music.
3. Follow the directions on the package.